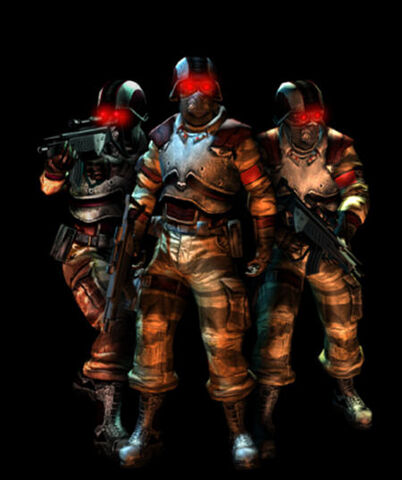 Group of MP1's
This image is a copyrighted image. Any image with this template is owned by its respective owner(s). This image is being used in a way that complies as fair use under US copyright laws because:
It does not diminish the ability for the owner to sell their product.
It can not be replaced by free content. Any image of this topic would also be copyrighted. Free non-official images would not properly illustrate this topic.
_________________________________________________________________________
If you do not feel this qualifies as fair use (especially if you own the image), feel free to contact the community.
Appears on these pages

of
Meat puppets (or MPs) are the result of the Movement's Meat Puppet Program. They are kidnapped...
File history
Click on a date/time to view the file as it appeared at that time.
Ad blocker interference detected!
Wikia is a free-to-use site that makes money from advertising. We have a modified experience for viewers using ad blockers

Wikia is not accessible if you've made further modifications. Remove the custom ad blocker rule(s) and the page will load as expected.